Weather in South Tyrol
Today: Some rain and snowfall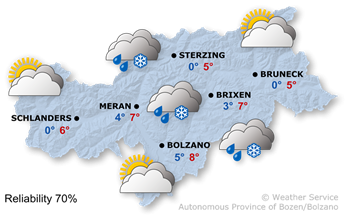 Some rain or snow in the afternoon, especially between Ulten and Passeier and in the Dolomites. Snow line around 1400 m. During night precipitations will stop. High temperatures between 4° and 8°.
---
Tomorrow: Variable cloudy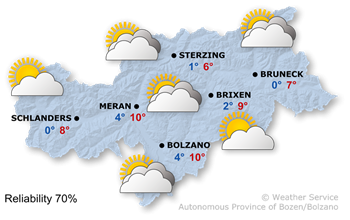 After a cloudy morning clouds will break up bringing some sunny spells especially in the western parts of the region. Maximum temperatures between 6° and 10°.
---
Next days Weather forecasts: More stable