Selva in the Gardena valley
Selva is the most popular village in Gardena valley located at 1563 m above sea level at the bottom of the Sella Mountain Group. In winter this is a renowned skiing destination with modern ski lifts and connections to all ski resorts in the valley and access to the famous Sellaronda.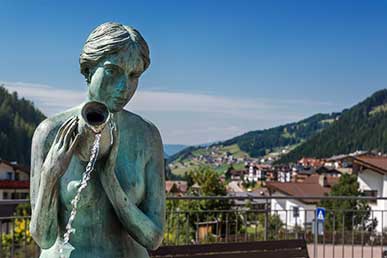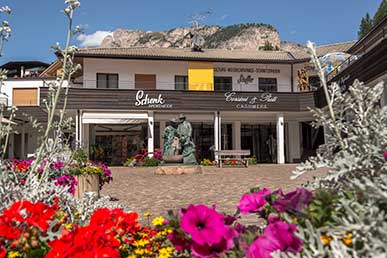 Selva is however not only a winter destination, in summer it also attracts visitors with hikes, cycling tours, climbs and horse riding and a lot of variety. The breathtaking scenery of the Dolomites makes every excursion an unforgettable adventure with lasting impressions. Finally, your stay will be even more beautiful due to the hearty hospitality of the people in the numerous hotels, pensions and holiday apartments.
The churches in the village cater for the needs of culture lovers. Visit the "Santa Maria ad Nives" parish church, which dates back to the 16th century. Wilhelm von Wolkenstein built a chapel on exactly this spot in 1503. The cemetery features a memorial chapel for the victims of alpinism, and in the Vallunga Valley north-east of Selva you can visit the San Silvestro Chapel, which is dedicated to the patron saint of animals.
When you choose your hiking route in Gardena valley you should definitely hike to the Wolkenstein castle ruin. The castle dates back to the 13th century and was in the possession of the Counts of Wolkenstein.