Lagundo
Lagundo is a community in the vicinity of Merano and inlcudes the hamlets Lagundo di Sopra, Lagundo Riomolino, Plars di Mezzo, Plars di Sopra, Foresta and Velloi. The village is located amidst vineyards and orchards and offers a wonderful view of the South Tyrolean spa town.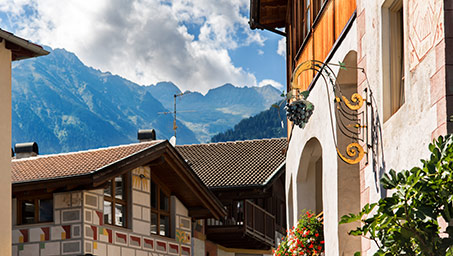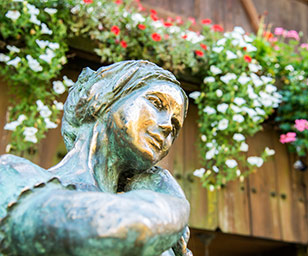 Lagundo provides a great starting point for several hikes. From here you can quickly reach many irrigation channels, many hiking paths and the Tessa Group Nature Park. From the village you enjoy a wonderful view of the South Tyrolean spa town of Merano.
In the village you'll find many interesting sights like the Maria Steinach Convent and the Saint Joseph Parish Church. A modern church designed by the popular architect Willy Gutweniger and constructed between 1966 and 1971. The building combines the old construction with new, modern elements in a successful and balanced way.
In the Foresta hamlet you can visit the Forst Brewery, one of the largest breweries in Italy. Since 1857 the company headquarters have been located near the water source at Josefsberg from where the brewing water is taken.