San Leonardo in Passiria
San Leonardo is the most important village in Passiria valley, lying at the junction of the route to Monte Giovo Pass and on the edge of the Tessa Group Nature Park. The freedom fighter, Andreas Hofer was born in this village and the house where he was born has been turned into a museum in his memory.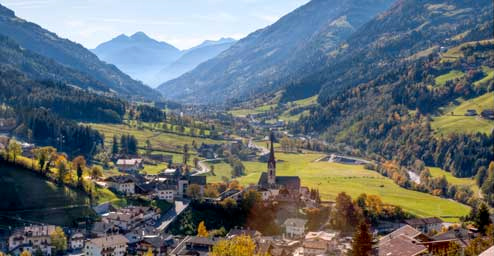 In San Leonardo at the foot of the majestic Giovo Castle you can visit the parish church of San Leonardo with its neo-Gothic high altar, the white marble baptismal font by Andreas Hofer and the precious mural above the sacristy door. At the end of the village there is the French Cemetery from Napoleonic times with a memorial to the 230 French soldiers, who fell in 1809 at the battle of San Leonardo.
Valtina, the largest hamlet of the San Leonardo community, is a popular resort, both in summer and in winter.