S. Vigilio di Marebbe
San Vigilio di Marebbe is located at 1201 m above sea level and is the main village in the community of Marebbe located in an eastern side valley of Val Badia. The village is located amidst century-old trees and lush meadows surrounded by the majestic and legendary Dolomites peaks.
San Vigilio di Marebbe is a mountain village of Ladin origin, which preserves its roots and traditions with pride. Most inhabitants speak Ladin. Agriculture and handcrafts are still of great importance and the houses are small and very simple from an architectonic point of view.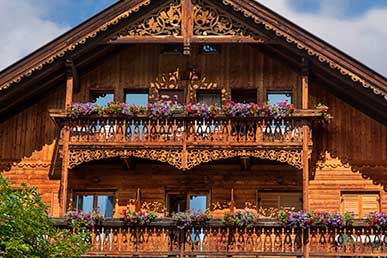 This picturesque village is the place of birth of the South Tyrolean hero "Katharina Lanz", also known as the "hero of Spinga". Her only weapon to fight Napoleons troops was a pitchfork. A statue of Katharina was realised in her honour in the village centre.
San Vigilio di Marebbe is located in the immediate vicinity of the Fanes-Senes-Braies Nature Park and is part of the Plan de Corones ski resort. Thanks to the strategic position, the village is a popular holiday destination during winter, but also in summer, the clean, healthy air and the genuine landscape attract many visitors.