Falzes
The village of Falzes is located at 1022 m above sea level and is located along the Strada del Sole, the sunny road. It includes the hamlets Issengo, Grimaldo, Molini and Plata. Thanks to the advantageous position Falzes enjoys a mild, sunny climate, which was highly valued even by the Romans.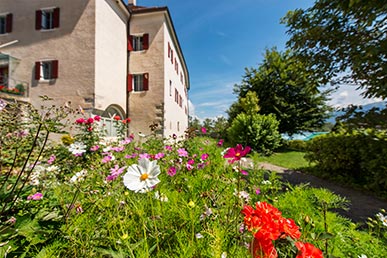 The village of Falzes was first mentioned in an official document with the name of "Phalanza" in 1050. Falzes provides the end of the unique high-alpine Fundres path, a 64 km long hiking path through the Fundres Mountains, past alpine lakes, high summits and secluded huts.
In Falzes you can admire the Sichelburg Castle, which now seems more like a tower with a facade decorated with small bay windows, and the parish church surrounded by century-old chestnut trees, which is dedicated to S. Cyriak.
Issengo, a hamlet of Falzes, is known for the swimming lake, a very popular excursion destination in summer. At Issengo Lake you can admire many protected plants and animals.
Even though Molini is a very small place, the village can offer two very special sights: The Schöneck Castle, which dates from the early Middle Ages, and is more than likely the place of birth of troubadour Oswald von Wolkenstein, and a spruce tree in the shape of a pillar, which is one of only few single spruce trees in Europe, Picea excelsa.