Dobbiaco
Dobbiaco (1.256 m above sea level) enjoys not only an enchanting, but also an advantageous location. The village is located at the entry to the Landro Valley and offers a wonderful view of the renowned Three Peaks. This is why Dobbiaco is also called the "Village of the Three Peaks". The proximity to villages like San Candido and Cortina d'Ampezzo and the good and healthy climate are other reasons why Dobbiaco is one of the most popular holiday destinations.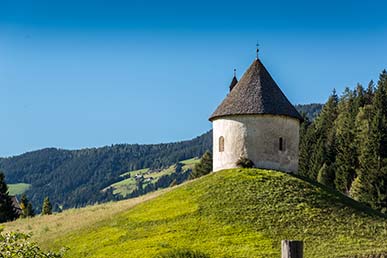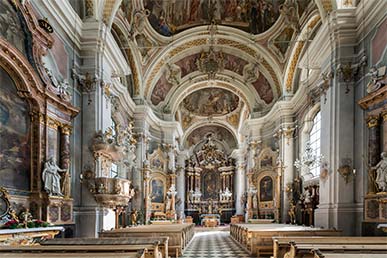 The village offers a high number of sports options from leisure time to professional competitions, and this enchanting village in Alta Pusteria is also known for its musical highlights. The yearly Gustav Mahler Music Weeks, which are organised in memory of the Bohemian composer Gustav Mahler, are known on an international level and attract a large number of visitors every year.
Various buildings of historic and artistic interest are also worth a visit: the chapel, old farms, castles and the impressive pilgrimage chapel in Santa Maria. The surrounding landscape is no less impressive ... You will be amazed by the hiking paths leading through a wonderful and coloured landscape.

Don't miss out on a hike at Lago di Landro or at Lago di Dobbiaco. These wonderful excursion destinations are ideally equipped and suitable for families with children.

East of Dobbiaco you'll find the Three Peaks Nature Park, to the west the renowned Fanes-Senes-Braies Nature Park, to the north the Central Alps, and to the south the breathtaking Dolomites, a World Natural Heritage site since 2009.

The Dolomites are at the centre of attention when it comes to skiing, cross-country skiing, and snowboarding at competition level!

In winter you can enjoy skiing, cross-country skiing, snowboarding, snow-shoe hiking, ski tours and ice-skating. Furthermore, this small community with 3274 inhabitants provides a true paradise for cross-country skiers. Ski marathons and cross-country World Cups take place on the perfectly groomed tracks here every year.

In summer you can enjoy the unspoiled nature and the colours of this beautiful landscape during walks, hikes, cycling and climbing tours, fishing or when playing tennis. Furthermore, during the summer months track & field competitions with international athletes often take place.

Dobbiaco has an extraordinary high number of water sources. The village is located at the water divide of the rivers Danube and Adige and draws the drinking water from two different rock layers: from the limestones of the Dolomites and the iron-containing rocks of the Central Alps. Water has always played an important role in this area as it was used to drive the mills. Nowadays the water is used for the production of electricity with state-of-the-art technology in modern power stations.