Santa Cristina
Santa Cristina is located at the bottom of Sasso Lungo at 1428 m above sea level between the villages of Ortisei and Selva. This is the smallest, but probably most enchanting village in Gardena valley. Traditions have been preserved and natural originality is combined with modern times. The historic village centre and the old farms outside the village contribute to this idyll.
Santa Cristina, the smallest village of the Gardena valley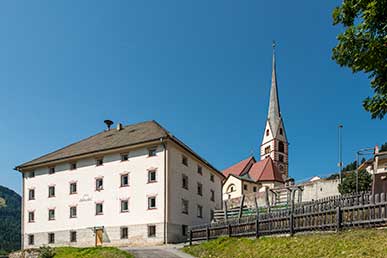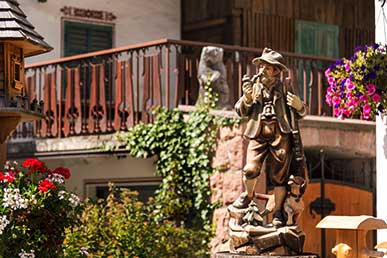 The village hosts the oldest pastoral care in the valley, the Santa Cristina Church. The origins of the church date back to the 12th century. Nowadays, only the bell tower of a later roman construction is still preserved, the rest of the building mainly shows gothic influences. Also of great historic interest is Castel Gardena, which is located just above the village. The castle dates back to the 17th century. The owners still live in the castle, it is therefore not open to the public.
Most inhabitants in Santa Cristina are part of the Ladin language group, an ethnic minority in South Tyrol. Even though many old customs are now lost, the Ladin people preserve their culture and offer literature, newspapers, radio and TV programmes in Ladin language. The Ladin language is even taught in school.
The surroundings of Santa Cristina are characterised by lush alpine meadows and imposing Dolomite peaks, which provide a true paradise for hikers, mountaineers and mountain-bikers in summer. In winter you'll enjoy a ski Eldorado with ski lifts up to Monte Pana, Ciampinoi, Col Raiser and Seceda. From here you can also easily reach the renowned Sellronda.