Rasun Anterselva
Rasun Anterselva, is a holiday destination located in unspoiled landscape at the entry to the Anterselva Valley. It includes the hamlets Rasun di Sotto, Rasun di Sopra and Novecase. The area is characterised by beautiful unspoiled landscape. The nearby Vedrette di Ries-Aurina Nature Park does not only offer breathtaking natural scenery, but also many hiking and walking options.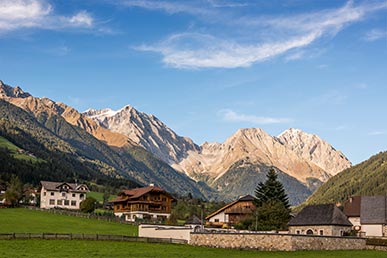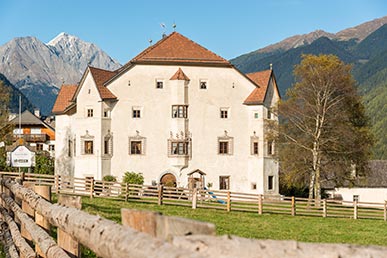 The finding of an axe dating from Neolithic times leads experts to assume that the area around Rasun-Anterselva had already been settled during prehistoric times. The first documents in which the village was mentioned with the names Resine or Resina and later on Rasene, only exist from 1050 B.C.
In Rasun di Sotto you can visit the Rasun Vecchia castle ruin located on a hill above the church. The castle was built around 1200 by the masters of Rasun, and handed over to the wife of Meinhard II already in 1259. Later on, the castle became the seat of court of the Val Pusteria County, and in 1553 it was handed over to the counts of Welsperg.
In Rasun di Sopra you can visit the Rasun Nuova castle ruin on the west of the valley. This castle was also constructed by the masters of Rasun in 1200. The castle walls of the ruin have been restored.