Ortisei
Ortisei is the main village in Gardena valley located in a basin between Resciesa and Alpe di Siusi. The village is surrounded by steep Dolomite peaks with truly impressive views. The valley is one of the best accessible areas in the Alpine region, and therefore provides a true paradise for summer and winter sport fans. The breathtaking landscape awaits discovery.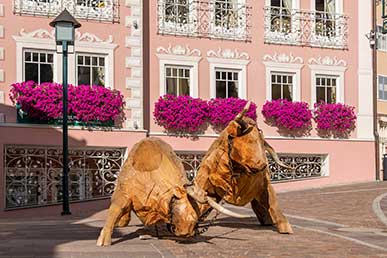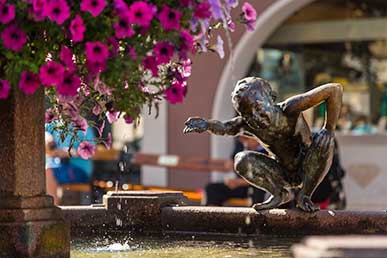 This village is characterised by a picturesque ambience, winding alleys and traditional architecture. Especially the facades of the many hotels and guest accommodations are decorated with a great love for detail. The lively pedestrian zone offers numerous shops and boutiques. The unique sculpture works, for which Gardena valley is known all over the world, are very popular souvenirs. However, Ortisei is not only known for handcrafts, the celebrities Luis Trenker, mountaineer, author, film producer and actor, and the pop music legend Giorgio Moroder were born in this village.
Just above Ortisei you can admire the oldest church in Gardena valley, namely the S. Jacob Church. The former Romanic building dates back to the 12th century. After several reconstructions, the church is now dominated by gothic and baroque influences. The parish church in Ortisei is a baroque construction located on the main village square. Also worth a visit is the Museum de Gherdëina (Museum Gardena valley), which provides an insight into the history and culture of the valley.